Please join us at restaurant Vinatería in Harlem for our last dinner in our "Celebrating the Food that Grounds Us" series, presented by S.Pellegrino® and Select Equity Group Foundation. Vinatería owner Yvette Leeper-Bueno is hosting us for the evening alongside ESYNYC board member and James Beard award-winning chef Alexander Smalls. As a special treat, Jermaine Stone, host of Wine and Hip Hop and Founder of Cru Luv Wine, will curate music and wine selections for the evening.
We can't wait to see you uptown in Harlem, a community we have been working in for nearly a decade, for delicious food, legendary hospitality, and hip hop vibes.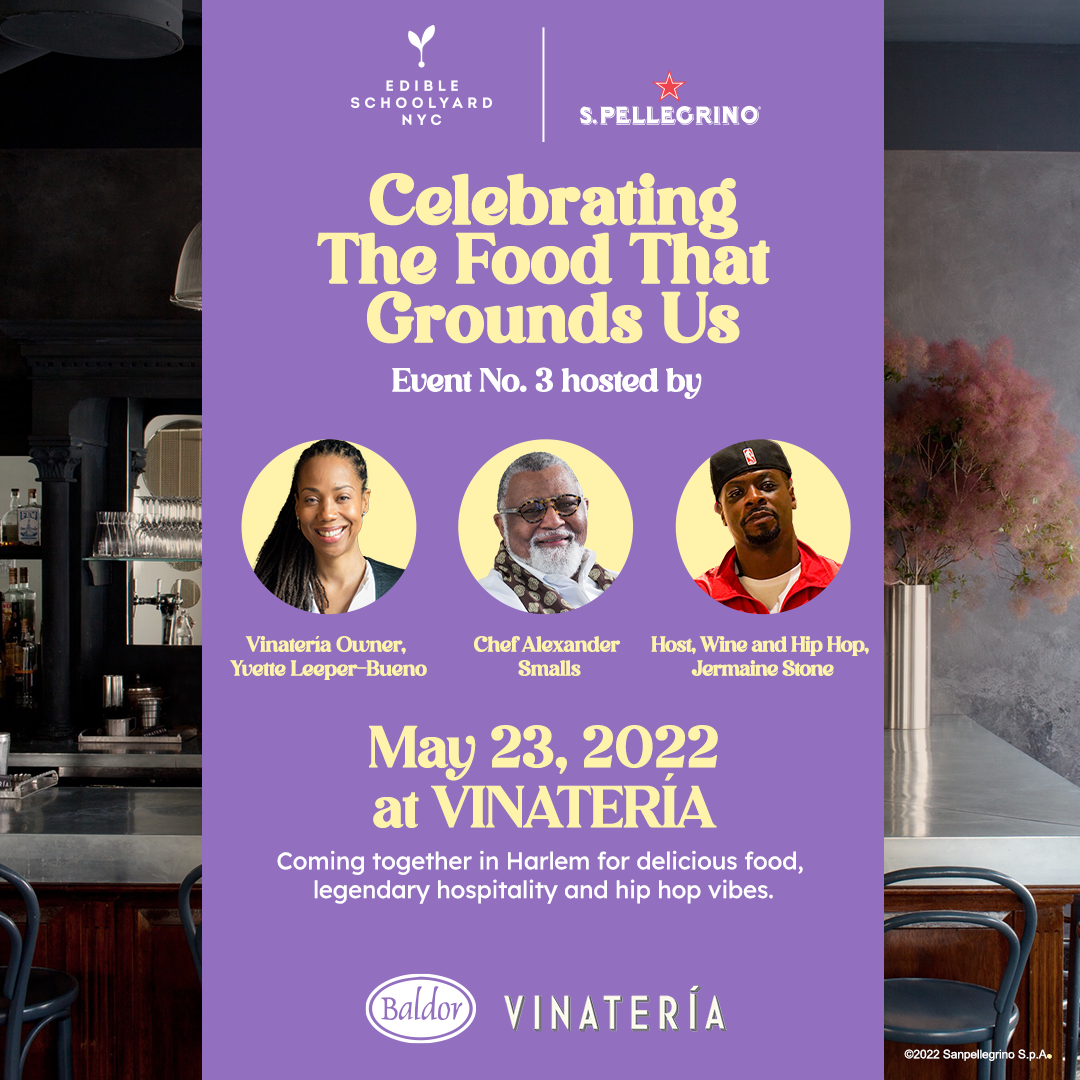 Head to Resy to book your table. All you have to do is get to the landing page and pick the number of guests and time you want to dine. Seating options are from 4 PM and run all the way through 9 PM, so you can sit down with your friends (and their friends!) when it makes the most sense for your schedule. Vinatería will be donating 20% of total sales for the evening to support our work. We can't wait to see you.
Thank you to our dinner series co-presenting sponsors Select Equity Group Foundation and S.Pellegrino® Sparkling Water with additional support provided by Baldor Specialty Foods and Kermit Lynch Wine Merchant.