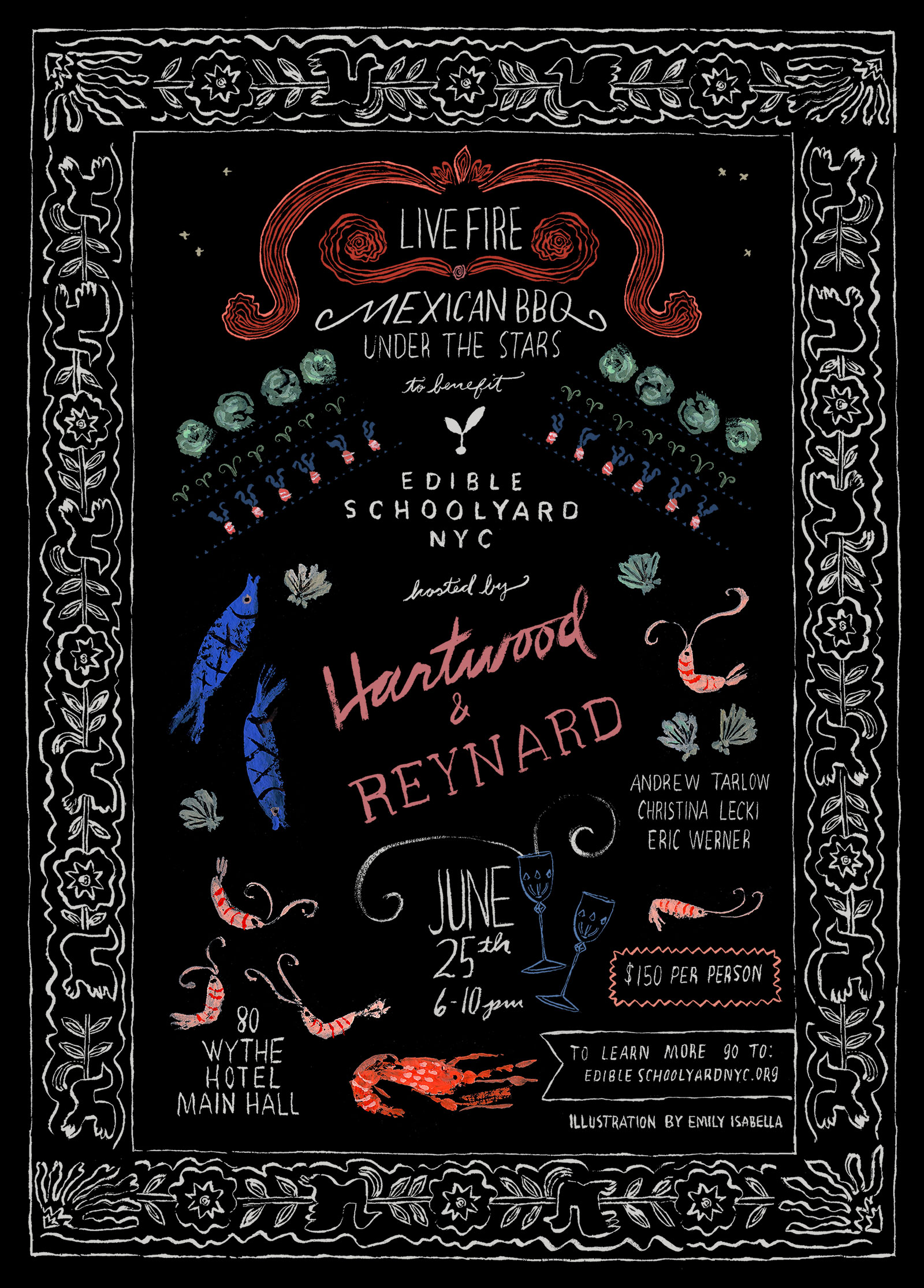 Design by Emily Isabella
This unique dinner will combine the talents of Chef Christina Lecki of Reynard, (formerly of The Breslin and White Gold Butchers), and Tulum, Mexico-based Chef Eric Werner of Hartwood. Chef Lecki cooks with a wood oven and hearth to deliver simple, rustic fare, and Chef Werner seeks guidance from the local Mayan community to better understand how to cook with the abundant harvest from the land and sea. Join us for the first-ever pairing of these two grilling enthusiasts to eat, drink, be merry, and support a good cause.
All event proceeds will benefit Edible Schoolyard NYC!