The Network Schools Program brings seed-to-table education to five schools in the South Bronx and Central Brooklyn through our partnership with FoodCorps.
The need is acute:
Network Schools are in neighborhoods identified by the NYC Department of Health as having high rates of diet-related diseases and large numbers of children from low-income families.
The method is scalable:
Edible Schoolyard NYC works closely with Network School staff and communities to expand gardens, add kitchen classes, and promote a vibrant culture around healthy food.
The results are sustainable:
Network School communities learn to grow and manage their own edible education programs. Each school's program is unique, based on the community's needs, goals, and resources.
Looking to apply to be an Edible Schoolyard NYC Network School? Inquiries from interested schools are welcome. Please contact us to learn more.
---
Meet the Network Schools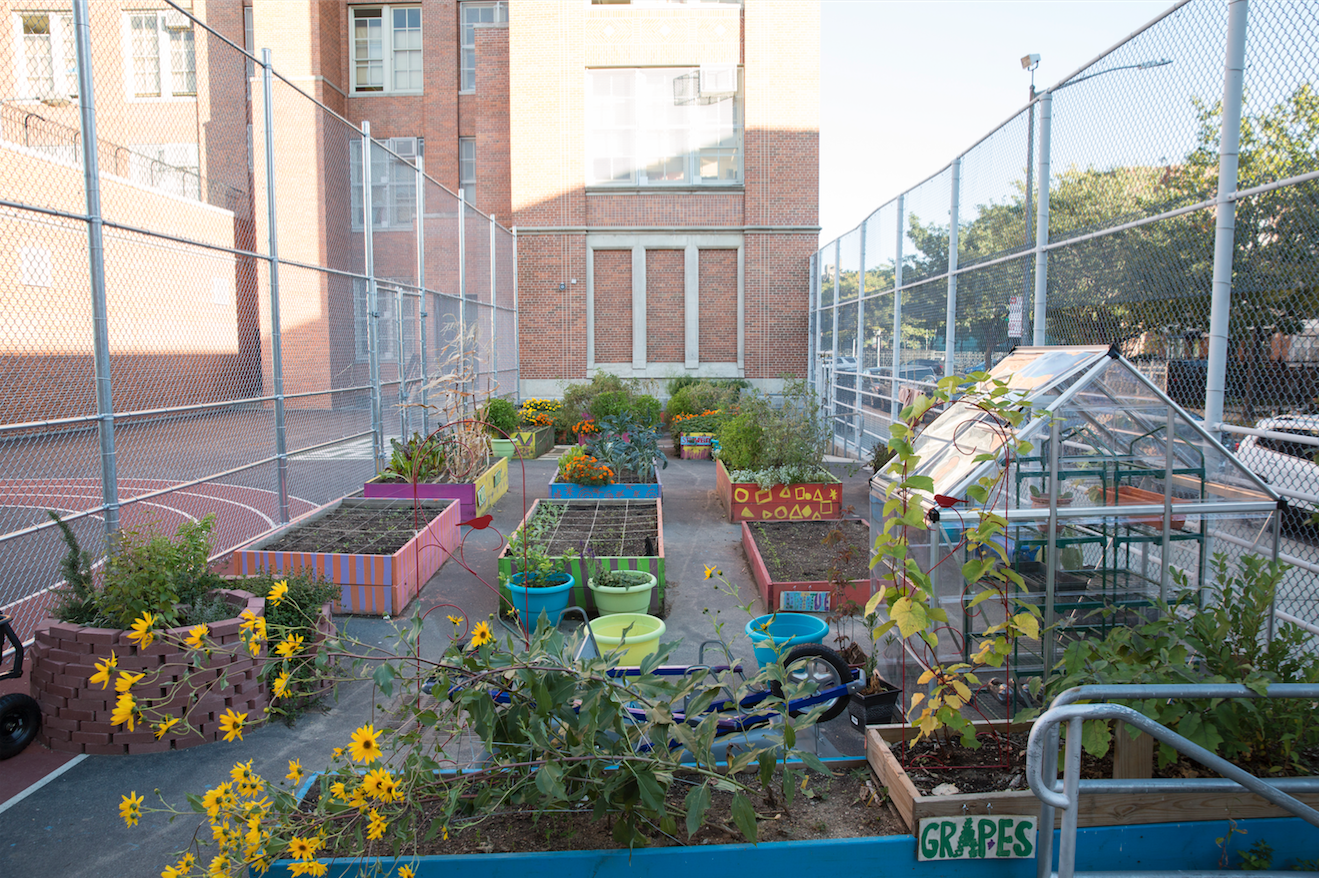 Brooklyn Gardens Elementary
East New York, Brooklyn
Grades PreK – 5
At Brooklyn Gardens, 100% of the students live in poverty. East New York is known for having a high number of public housing units. Brooklyn Gardens has a garden with thirteen raised beds and plan to dedicate a classroom to sustainability and greening projects in fall 2016. Their goal is that the entire school community will participate in the garden next year, with Edible Schoolyard NYC's support.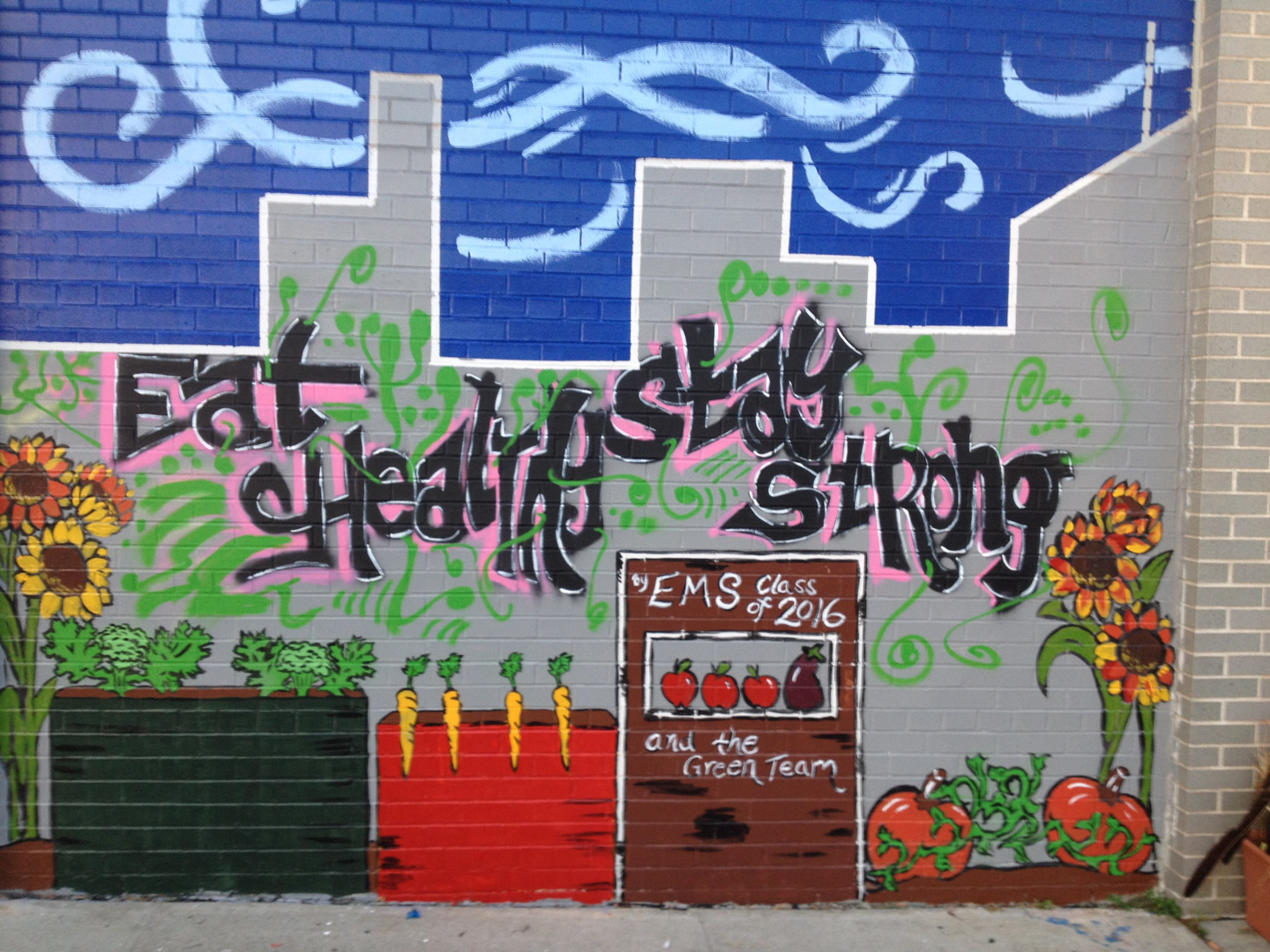 Evergreen Middle School for Urban Exploration
Bushwick, Brooklyn
Grades 6 – 8
Evergreen Middle School is in Bushwick, where the child poverty rate is among the highest in Brooklyn. Currently, every student in the school is taking our classes. The school has a small new garden with plenty of space for future expansion. In addition to science-based garden classes, school staff plans to use the garden as alternative instructional space for special education and ESL/ELL classes, with Edible Schoolyard NYC's support.
In the fall of 2015, our staff initiated a garden mural project, designed by the school staff and students.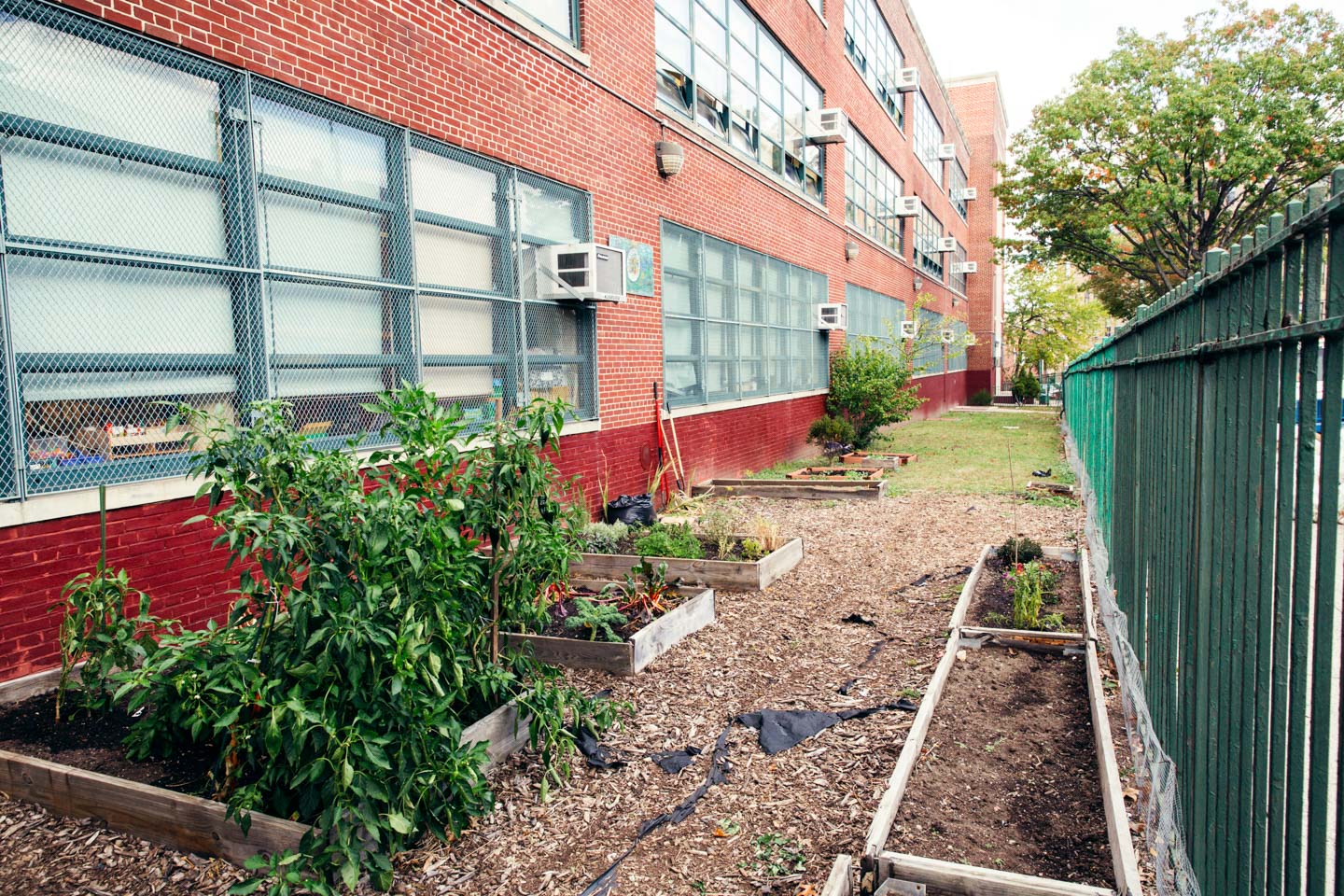 P.S. 109 Sedgwick
Morris Heights, Bronx
Grades PreK – 5
In Morris Heights, 77% of households receive SNAP benefits. In 2012, teachers at P.S. 109 started a garden that now boasts thirteen raised garden beds. In partnership with Edible Schoolyard NYC, the school plans to build an outdoor classroom, composting and rainwater collection systems, and a storage shed.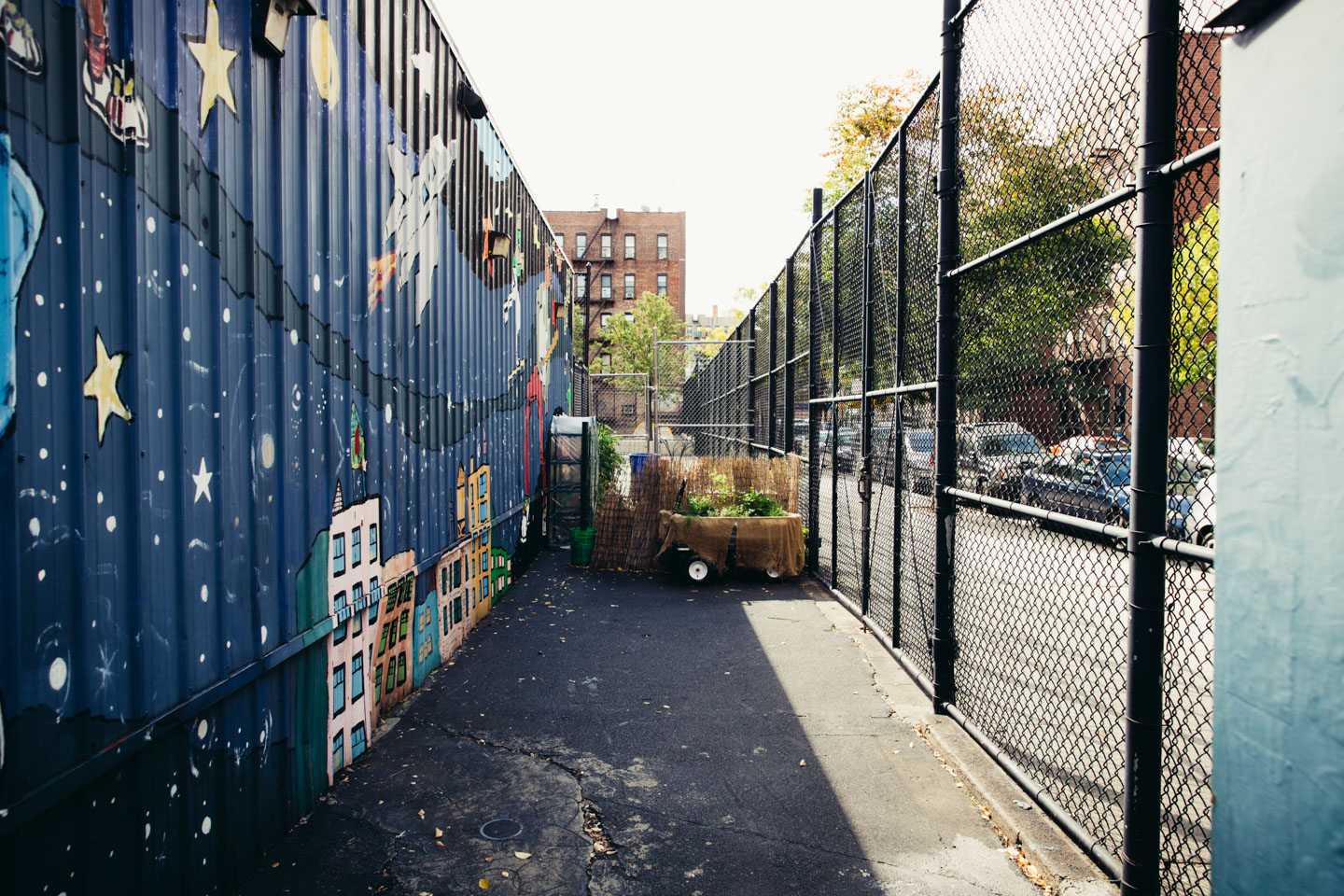 P.S. 311 Lucero
Mount Eden, Bronx
Grades K-3
Ninety-five percent of the students at P.S. 311 receive free or reduced-price lunch. Before Edible Schoolyard NYC involvement, the container garden was used as a teaching resource by a handful of science teachers. Now, Edible Schoolyard NYC has a kitchen classroom next to the garden space and is teaching classes to the entire student body. We are also involving families in a weekly garden and cooking club for students and parents.
(Coming soon!)
P.S. /I.S. 218 Rafael Hernandez Dual Language Magnet School
Mount Eden, Bronx
Grades K-8
In September 2018, we began a new partnership with P.S. 218! Stay tuned for more information.